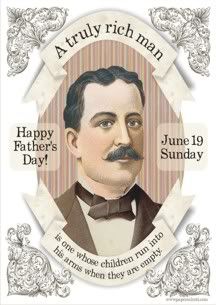 Fathers' Page
ideas for dad e-greetings
We love Dad and we want to make him feel loved and appreciated! He is the pillar of strength and the source of humor and joy.
Let us give all the fathers the honor they are due! We hope that you will enjoy Father's Day this year.
Please visit our Father's Day gift suggestions page!