- See some valentine dolls artist Robert Alejandro made for Papemelroti
READ MORE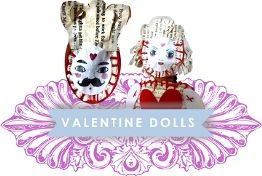 - Please vote for your favorite photographs! The most likes wins!!! 1st price winner get a Travel Set and the 2nd prize is a Beach set of items! VOTE HERE You can also JOIN HERE Contest ends March 4, 2014 so submit your entries as soon as possible! The sooner you send it, the more likes you can have!
---
Resellers Corner: Making a Good Impression Part 3
So you got the customer to step into your shop! Congratulations! But hold on, you gotta hold their attention to hold them in!
Have you got the space? Customers are always in a hurry. They usually have a lot of bags too. If you don't have a baggage counter (and normally small shops don't), clients with more than 1 bag will think twice before staying. READ MORE (Resellers only, Password Protected Page)
Tips
|
Update Listing | Distributor Page
*
Order your Mothers' Day items now!
READ MORE
Want to try being a reseller?
READ MORE
Books for Less Updates
Check out BFL's infographic on the habits of the wealthiest people on their blog READ MORE
BFL is giving away discounts and promos to their mailing list subscribers! Sign up now and stay posted!
See the Books for Less website!