---



May 26 - 28 (Friday to Sunday)) - 3-Day Sale at Papemelroti SM Sucat branch

May 27 - 28 (Saturday to Sunday)) - Mid-year Madness Sale at Papemelroti Glorietta branch

May 25 - 31 (Thursday to Wednesday) - Pyestang Fernandino Sale at Papemelroti SM Pampanga branch

June 2 - 4 (Friday to Sunday) - Back to School Sale at Papemelroti Ali Mall and Gateway branches

June 2 - 4 (Friday to Sunday) - 3-Day Sale at Papemelroti SM Dasmarinas branch

June 9 - 12 (Friday to Monday) - Rizal Day Sale at Papemelroti SM Taytay branch

June 11 - 15 (Sunday to Thursday) - Araw ng Lalawigan ng Rizal Sale at Papemelroti Sta. Lucia East Grand Mall branch

June 12 (Monday) - Pinoy Fun Sale at Papemelroti SM Megamall, SM San Lazaro and SM Manila branches

June 23 - 25 (Friday to Sunday) - Quezon City Foundation Day Sale at Papemelroti SM Sta. Mesa branch

June 30 - July 9 (Friday to Sunday) - Supermalls End of Season Sale at Papemelroti SM Sta. Mesa, SM Taytay, SM Dasmarinas and SM Trece Martires branches

*We're offering 20% discount on selected paper products, jewelry and purses, 10% on other items and 50% off Anniversary Planner unless specified otherwise.

Also on Sale Now: Sporty Wall Hooks, Pillows, Placemats, Garden Torches, Dried Leaves, Planters, Wine Baskets, Chimes and more! Until supplies last.

*Notebooks, stationery, posters and consigned items are not included in the sale.




---
---
EVENTS

Now you can organize your own event with our workshop experts! Just organize at least 20 people and give us a call to schedule!


Watch out for more workshops and upcoming exhibits at our main branch at Roces Ave. Quezon City!!




---

---




SHOP UPDATE




To thank all of you for celebrating #papemelrotiat50 with us, this year we're giving away limited edition postcards to each customer! Get the Kindness Bunny Postcard until the end of February and come back each month to grab a new design.

---




PAPEMELROTI PRIVILEGE CARD

2017 is our 50th year and we want to celebrate with you this whole year! We're lowering the minimum to get your very own Papemelroti privilege card!

CARD INFORMATION
---
---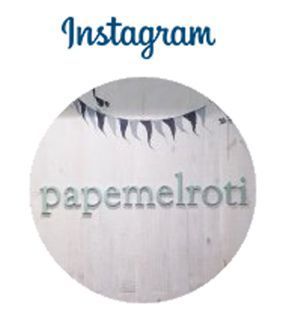 Get your talent showcased on our Instagram feed! Just tag @papemelroti
on any post with a papemelroti product and if it's truly wonderful, you'll find it there.
Get IG followers! This is a good way to promote your page!
---
SM GREEN RETAIL AWARD
Papemelroti received an SM Green Retail Award during SM's Partner's Night last October 22, 2015 at the SMX. The other awardees were Starbucks, Sanuk and Smart.
---
---
Papemelroti was one of the participating companies at the recent China Sourcing Fair held last April 27-30, 2015! Our gratitude to the Hinrich Foundation for allowing us to participate!
---
---
Due to transitioning purposes of Cuts Against Cancer we are stopping collection of hair
donations for now. We hope you understand.
---
#296-39 Garden Torches
Light up your garden with these for a perfect summer night party! Reusable and refillable.
25 inches long
Available in limited supply only.
P35 / $1 each
---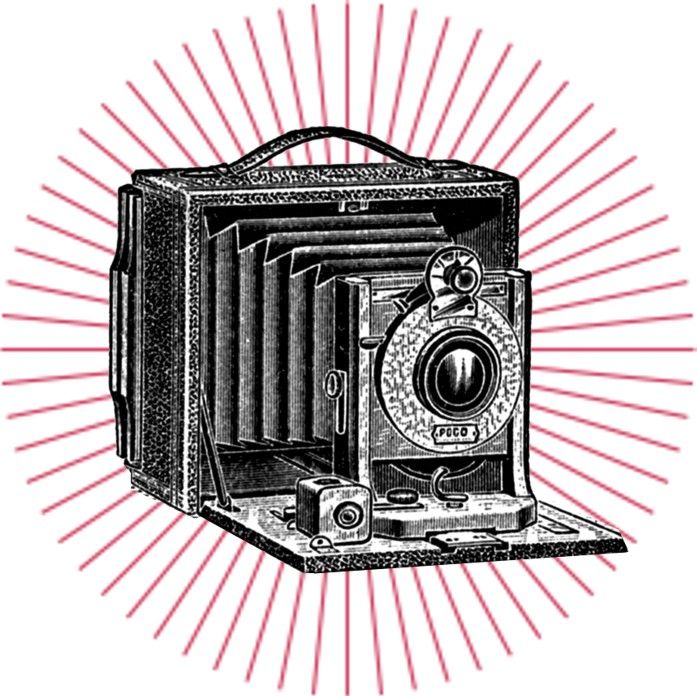 We are Now Camera Ready!
November 6, 2013
Starting today, Papemelroti shops are allowing customers to take pictures of themselves and our items inside the shops. Feel free to post these online on your blogs, facebook, instagram and other social media accounts.
---
Read about the Papemelroti Story in the 237-page book "Go Negosyo: Joey Concepcion's 55 Inspiring Stories of Women Entrepreneurs."
Learn from established women-preneurs who were able to overcome challenges and manage successful and lucrative business ventures.
Now available in Papemelroti Branches!
Item Code #276-1
P280 / $8 each
---
Carry Papemelroti with you everywhere you go! Don't be plastic and save the earth! While supplies last!
Now with 3 new designs! Get them in 3 ways:
1) Free of every P800 cash or credit purchase or P2000 up for discounted purchases! Up to 5 bags per customer
2) Only P20 for every P500 purchase
3) Buy at the discounted price of P39.
Buyers using the Papemelroti privilege card are also entitled to one free bag providing total purchase reaches P800.
---
Reseller Program Announcement

Through the years, many of our customers have asked us how they can sell Papemelroti products in bazaars, school fairs or to their schoolmates, office mates, neighbors and friends. Today, you too can start your own business, be a reseller and be a part of the Papemelroti story! More and more people are getting into our Reseller Program!
It's easy! Just apply at any of our branches and when your application is approved, your first purchase and your Reseller's ID card will allow you to buy our products at special wholesale prices. For as low as P1,000 worth of purchase, you may already avail of our discounts! Get bonus items too when you purchase products every month! You may inquire at any of our branches or call Conring at 374-2442/ 412-6487/ 375-1069.
---

Come and visit the 5-storey Korben Place housing Papemelroti's showroom and offices.
Avoid mall traffic and parking woes! Shop at your convenience! Wholesale buyers and product samplers, are also requested to proceed there. Korben Place Address: at 91 Roces Avenue, Cor. Sct. Tobias, Quezon City 1103. 2 Bedroom Apartment unit is for lease. For further inquiries please call us at (632)3751069 telefax: (632)374-2442 or (632)4126487.
---
For those of you interested in going into business by selling our products, take a look at our Wholesale Page for our policies and discounts!

Now you can receive all the latest product offerings, newsbits, craft ideas and inspiring stories with our Papemelroti newsletter! To sign up, just put your e-mail address below!

Send your own free Papemelroti e-Greetings thanks to Bravenet Services! Choose from our ever-increasing e-card images and backgrounds or even put your own graphic! You can even include a sound file! Customize using your own colors and personal message!

Now we have webrings to other sites like ours - take a look!
Environment & Social Action Projects
You can join one or join all of these projects, all to make this world a better place to live in. If you want to get regular updates on current volunteer social action opportunities, send an email to
with "SUBSCRIBE SOCIAL ACTION" on subject line!

Leave a Book, Take a Book Mini Library
October 1, 2013
"Today a Reader, Tomorrow a Leader"
These are the words you'll see on a charming little bookshelf at Papemelroti's main building, Korben Place, in Quezon City. The "Leave a Book, Take a Book" project hopes to develop a love for reading in the young and old alike.
It works this way. Bring a book you've finished reading and leave it in the bookshelf. Now you can browse among the titles there and get a book in return to bring home! This way, your reading habit doesn't have to be expensive!
Upon approach you'll notice the little piece of furniture (all by itself) with its front and sides all hand-painted with words in white by Papemelroti graphic designer and sketching backpacker Robert Alejandro.
Korben Place is at 91 A. Roces Avenue, Quezon City, Philippines
See map here
---
The Prison Ministry

Papemelroti managers have been serving in the QC Jail since August 2009 as the Ligaya ng Panginoon (Joy of the Lord) Prison Ministry (North Sector).

They visit regularly to bring the Word of God and to bring hope and inspiration in a place where this is needed so desperately! QC Jail is like a holding place for all those in QC who have been accused of a crime but have not been sentenced.

Statistics show that a majority are innocent. Many do not have the money to hire a lawyer or post bail. So some innocent men stay in jail for 6-7 years before they are freed without compensation. Hebrews 13:3 says: "Remember those in prison as if you were their fellow prisoners, and those who are mistreated as if you yourselves were suffering." Contact us if you want to visit, to give a testimony, to lead a men's group, to share your blessings (we give a snack every meeting or give soap and other essentials).
---
The Philippines Mini Library Project
---
Learn How to Recycle Your Own Paper Session
Teachers! Organizations! Friends! Invite us to show you how to help save the environment by learning this easy skill of recycling your own paper! Use this paper for gift giving, crafts or even your own business! We will conduct this learning session for a minimum of 30 people. View our Learning Sessions.
Simply e-mail us at
and let us know the details of your event and we will see if we can accommodate you on that day. We hope to learn with you soon!
---
Volunteer Skills Tutor and Teacher
Do you share our vision of having not a single Filipino child begging on our streets? Do you like teaching children the basics of the alphabet, mathematics, English grammar and other elementary lessons? Are you patient enough to tutor them for 1 hour even if you are not a teacher? If you're interested to know more, you may want to watch this video. Want to contact the He Cares Foundation? See tutoring schedules and information
Do you know a livelihood skill that underprivileged men and women can learn? We want to have a country where everyone can earn a decent living and we can only do that by helping those who don't have the right opportunities they badly need to provide for their families.
Sample skills: dressmaking, cooking, crafts making, metalworking, repairing cars, reflexology, cosmetology, etc. The skill should not entail a lot of capital to get going. We invite you to share what you know. Even for 1 session with these families, you may change a life! The recipients number to more than 70 families.
Simply e-mail us at
and let us know what you would like to teach. We hope to hear from you soon!
---
Gather a minimum of 15 buddies and go treeplanting!

Metro Manila water supply is in danger! Ipo watershed has only 30% forest cover left causing siltaion at the La Mesa dam!

The rainy season is the best season to go tree-planting! Let the guys at UP Mountaineers guide you on where to go and how to do it! Let's band together in this! If our forests are in danger, WE are in danger. We can still help!!!

Sali na! Be a part of the greening movement, you will never forget it and you will leave a legacy for generations to come! To schedule your event, contact Fredd Ochavo, contact person (mobile 0929-5527504 email ipo_dam@yahoo.com).
More on saving the environment
---
Christian Community Subscription
Project: Join Community
Sign our Guestbook | Subscribe to e-Newsletter
[ Home ] [ Up ] [ MMS Images ] [ e-greetings ] [ Planet Patrol ] [ Past Projects ]